THOUGHTS FOR THE MONTH: JUNE- 2023
PRAYER TO THE MOST SACRED HEART OF JESUS
O Sacred Heart of Jesus, I place my trust in Thee,
Whatever may befall me, Lord, though dark the hour may be;
In all my woes, in all my joys, though nought but grief I see,
O Sacred Heart of Jesus, I place my trust in Thee.
When those I loved have passed away, and I am sore distressed,
0 Sacred Heart of Jesus, I fly to Thee for rest.
In all my trials, great or small, my confidence shall be
Unshaken as I cry, dear Lord, I place my trust in Thee.
This is my one sweet prayer, dear Lord, my faith, my trust, my love,
But most of all in that last hour, when death points up above,
O sweet Saviour, may Thy face smile on my soul all free.
Oh may I cry with rapturous love, I've placed my trust in Thee.
"True virtue, or perfection, consists not in great or shining actions, but resides in the heart, and appears to great edification, through the usual train of common duties constantly performed with fidelity and fervor. Such a life has its trials, and often a severer martyrdom than that which stands the test of the flames. This we find in the lives of the holy servants of God whose names are listed below and whose feasts are observed during the month." Thomas A Kempis- Imitation of Christ.
SAINTS/ SAGES/ EVENTS: JUNE- 2023:
June 01. St. Justin: (100-165): A great philosopher saint and martyr; born in Palestine to pagan parents, but was converted to Christianity later on.
June 02.. St. Eugene: (Died in 657): He was pope from 654-657; Almost immediately after his election, Eugene was forced to deal with the heresy of Monothelitism, i.e., that Christ had only one will.
June 03. St. Charles Lwanga: (1860-1884):He was a Ugandan Catholic catechist martyred for his faith.
June 04. St. Petroc: (Died in564): He was a British prince and a Christian saint.
June 05. St. Boniface of Mainz: (675-754): Martyr and the first Archbishop of Mainz. He is the patron saint of Germany and of the World Youth Day.
June 06. St. Norbert of Xanten: ( 1080 –1134): He was a bishop of the Catholic Church, founder of the Premonstratensian order of canons regular, and is venerated as a saint.
June 07. St. Colman of Dromore: He was a sixth century Irish saint, who was the first bishop of Dromore.
June 08. . The feast of The Sacred Heart: It is one of the most widely practiced and well-known Roman Catholic devotions, taking Jesus Christ's physical heart as the representation of his divine love for humanity.
Today is also the feast day of St. William of York: (Died in 1154): He was an English priest and Archbishop of York. William Fitz Herbert has the unusual distinction of having been Archbishop of York twice, both before and after his rival Henry Murdac.
June 09. St. Ephrem the Syrian: (306-373): He was a Syriac deacon and a prolific Syriac-language hymnographer and theologian of the 4th century from the region of Syria. His works are hailed by Christians throughout the world, and many denominations venerate him as a saint. He has been declared a Doctor of the Church in Roman Catholicism. He is especially beloved in the Syrian Orthodox Church.
June 10. Bl. Caspar Sadamazu: (Martyred in 1626): Japanese martyr, a Jesuit received into the Order at Bungo in 1582. Caspar was burned alive in Nagasaki. He was beatified in 1867.
Today is also the feast day of St. Margret of Scotland: (1045-1093): She is often called 'The Pearl Of Scotland.'
June 11. St. Barnabas: (Died in 61): Barnabas appears mainly in Acts, a Christian history of the early Christian church. He also appears in several of Paul's epistles.
June 12. St. John of Sahagun: (1419-1479): He was a Spanish priest who belonged to the Order of Hermits of St. Augustine. St John's scathing words on the "sins of impurity" produced salutary effects in a certain nobleman who had been living in open concubinage, but the woman swore vengeance. It was popularly believed that she had caused the saint's death by poison (this statement is found only in later biographies).
June 13. St. Antony of Padua: (1195-1231): Though he died in Padua, he was born and raised in a wealthy family in Lisbon. Noted by his contemporaries for his forceful preaching and expert knowledge of scripture, he was the second-fastest canonized saint (after St. Peter of Verona) and proclaimed a Doctor of the Church on 16 January 1946. t Anthony is venerated all over the world as the Patron Saint for lost articles, and is credited with many miracles involving lost people, lost things and even lost spiritual goods.
June 14. St. Methodius I: (Died in 847): He was the Ecumenical Patriarch of Constantinople from March 4, 843 to June 14, 847.
June 15. St. Germaine Cousin: (1579-1601): She is a French saint, born and brought up near Toulouse. She frequented the Sacraments of Penance and the Holy Eucharist, and it was observed that her piety increased on the approach of every feast of Our Lady. The Rosary was her only book, and her devotion to the Angelus was so great that she used to fall on her knees at the first sound of the bell, even though she heard it when crossing a stream. Her body still remains incorrupt, and many miracles are attributed to her.
June 16. St. Aurelian: (Died in 551): He was the Bishop and Papal Vicar of Gaul.
June 17. St. Emily de Vialer: (Died in 1856): She was the founder of the Sisters of St. Joseph of the Apparition.
June 18. St. Elizabeth of Schonau: (1129-1165): She was a German Benedictine visionary. When her writings were published, the title of "Saint" was added to her name. She was never canonized, but in 1584 her name was entered in the Roman Martyrology and has remained there.
June 19. Sts. Gervasius & Protasius: Second century Christian martyrs. They are the patron saints of Milan and of haymakers and are invoked for the discovery of thieves.
June 20. St. Albert of Magdelberg: (Died in 981): Known as the Apostle of Slavs, he was the first Archbishop of Magdeburg (from 968) and a successful missionary to the Slavic peoples to the east of Germany.
June 21. St. Aloysius Gonzaga: (1568-1691): He was an Italian aristocrat who became a member of the Society of Jesus. While still a student at the Roman College, he died as a result of caring for the victims of an epidemic. He was beatified in 1605, and canonized in 1726.
June22. St. Thomas More: (1478-1535): He was an English lawyer, social philosopher, author, statesman, and noted Renaissance humanist. He was an important councillor to Henry VIII of England and was Lord Chancellor from October 1529 to 16 May 1532. He was canonized by Pope Pius XI in 1935 as one of the early martyrs of the schism that separated the Church of England from Rome in the 16th century. In 2000, Pope John Paul II declared him "the heavenly Patron of Statesmen and Politicians".
June 23. St. Audrey or Ethelreda: (636-679): She was an East Anglian princess, a Fenland and Northumbrian queen and Abbess of Ely.
June 24. The birthday of St. John the Baptist: He was born free from original sin, like Mary mother of Jesus. Christians believe that John the Baptist had a specific role ordained by God as forerunner or precursor of Jesus, who was the foretold Messiah. In Luke (1:17) the role of John is referred to as being "to turn the hearts of the fathers to the children, and the disobedient to the wisdom of the just; to make ready a people prepared for the Lord.
June 25. St. William of Vericelli: (1085-1142): He was a Catholic hermit and the founder of the Congregation of Monte Vergine, or "Williamites".
June 26. Bl. Teresa Fantou: (Martyred in 1794): A member of the Sisters of Charity in Arras, during the French Revolution, she was arrested by republican authorities and guillotined at Cambrai.Teresa and her three companions, Francoise Lanel, Madeleine Fontaine, and Joan Gerard were beatified in 1920.
June 27. St. Cyril of Alexandria: (376-444): He was the Patriarch of Alexandria from 412 to 444. He was enthroned when the city was at the height of its influence and power within the Roman Empire. Cyril wrote extensively and was a leading protagonist in the Christological controversies of the later 4th and 5th centuries. He was a central figure in the First Council of Ephesus in 431, which led to the deposition of Nestorius as Patriarch of Constantinople. He was declared a Doctor of the Church by Pope Leo XIII in 1882.
June 28. St. Iraneus: (125-202): was Bishop of Lugdunum in Gaul, then a part of the Roman Empire (now Lyons, France). He was an early Church Father and apologist, and his writings were formative in the early development of Christian theology. He was a hearer of Polycarp, who in turn was traditionally a disciple of John the Evangelist.
June 29. Sts. Peter & Paul: Simon Peter or Cephas, the first pope, Prince of the Apostles, and founder, with St. Paul, of the see of Rome. The Roman Martyrology assigns 29 June as the feast day of both Peter and Paul, without thereby declaring that to be the day of their deaths. St. Augustine of Hippo says in his Sermon 295: "One day is assigned for the celebration of the martyrdom of the two apostles. But those two were one. Although their martyrdom occurred on different days, they were one."
June 30. Bl. Raymond Lull: (1232-1315): was a Majorcan writer and philosopher, logician and a Franciscan tertiary. He wrote the first major work of Catalan literature. Recently-surfaced manuscripts show him to have anticipated by several centuries' prominent work on elections theory. He is sometimes considered a pioneer of computation theory, especially given his influence on Gottfried Leibniz. Lull is well known also as a glossator of Roman Law. Within the Franciscan Order, he is honored as a martyr and he was beatified in 1857 by Pope Pius IX.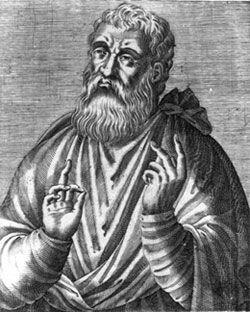 St. Justin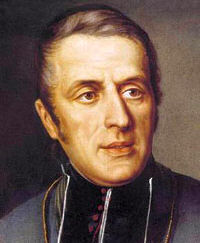 St. Eugene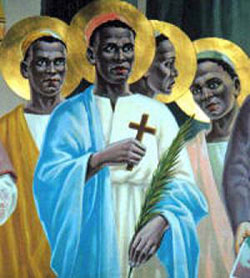 St. Charles Lwanga& Companions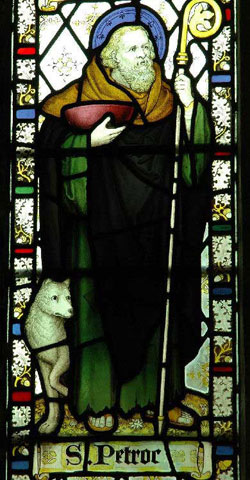 St. Petroc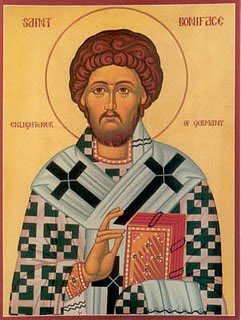 St. Boniface of Mainz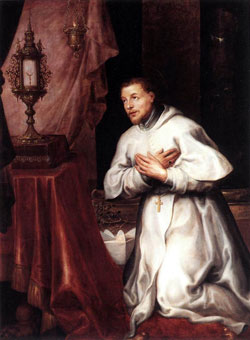 St. Norbert of Xanten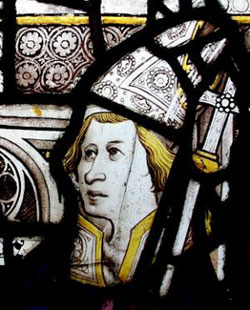 St. William of York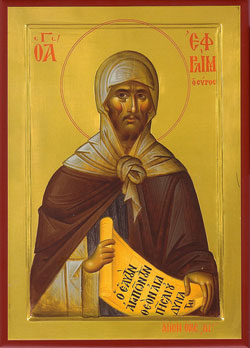 St. Ephrem The Syrian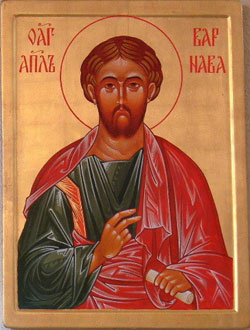 St. Barnabas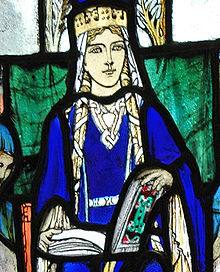 St. Margret of Scotland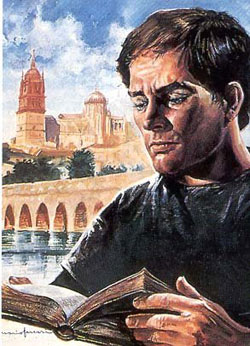 St. John Sahagun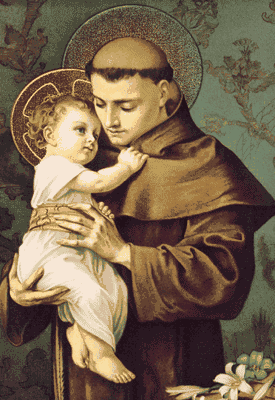 St. Anthony of Padua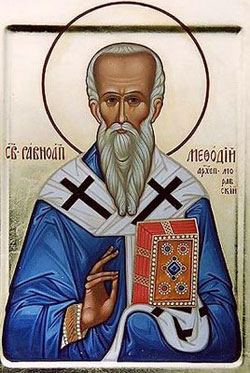 St. Methodius I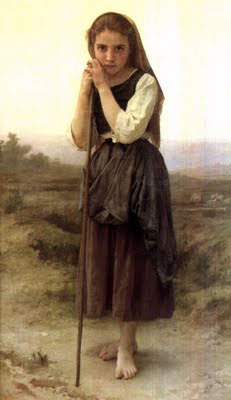 St. Germaine Cousin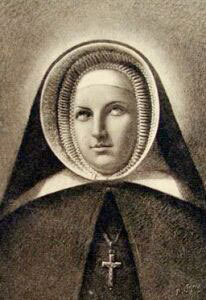 St. Emily de Vialer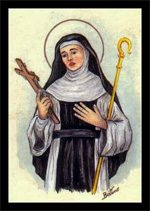 St. Elizabeth of Shonau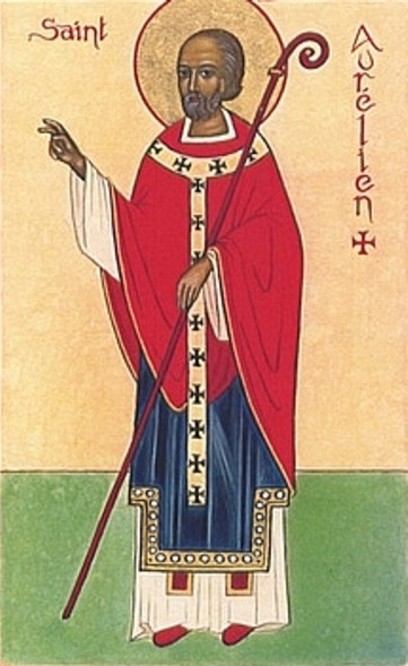 St. Aurelian of Limoges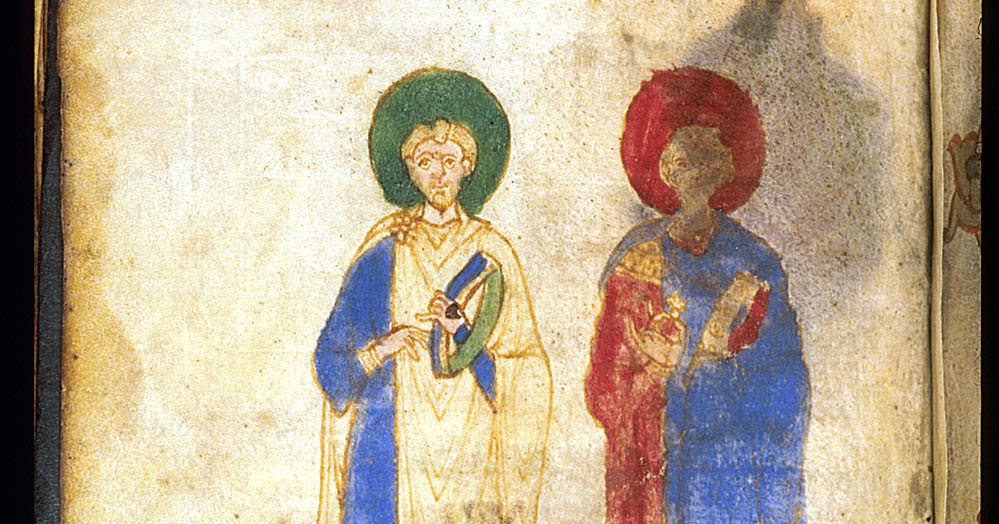 Sts. Gervasius & Protassius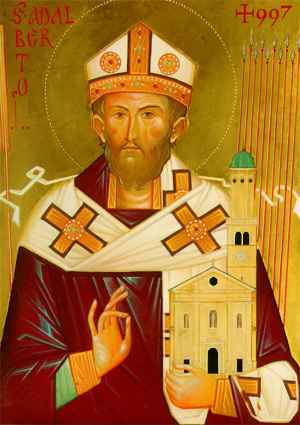 St. Albert of Magdelburg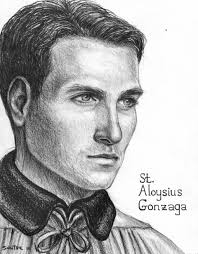 St. Alosyus Gonzaga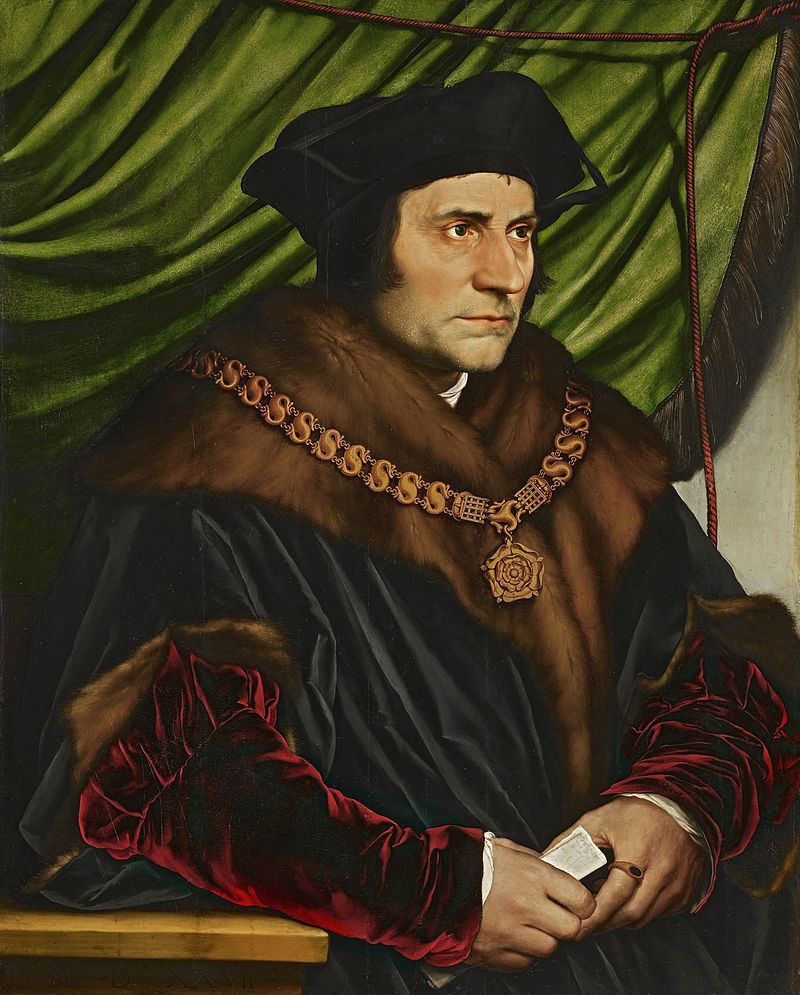 St. Thomas More

St. John the Baptist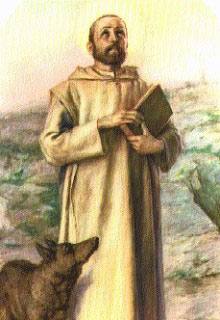 St. William of Vericelli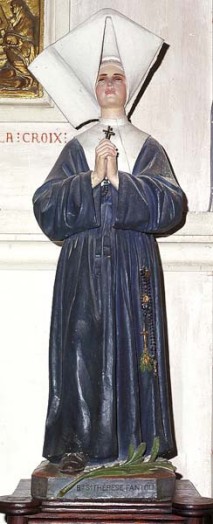 St. Teresa Fantou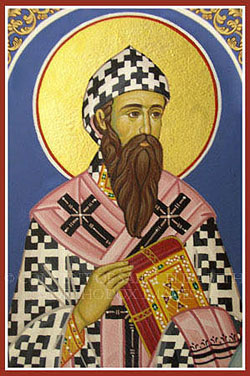 St. Cyril of Alexandria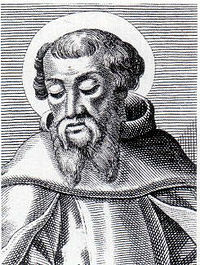 St. Iraneus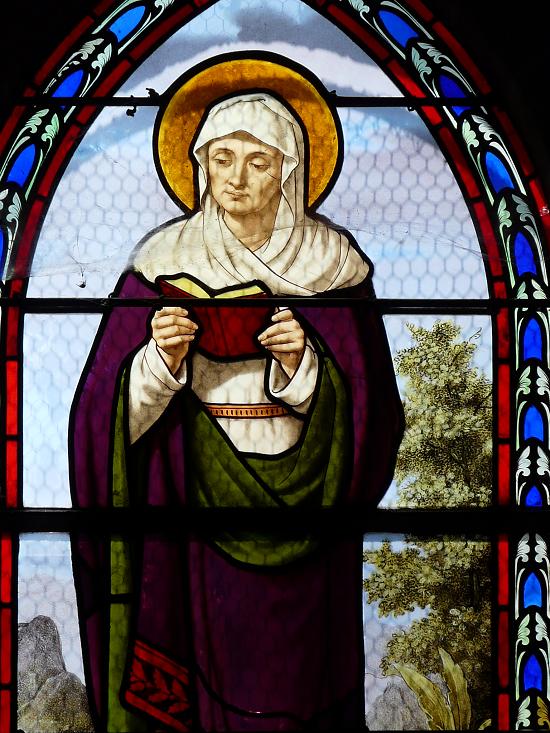 St. Audrey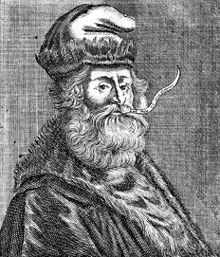 Bl. Raymond Lull